Where Light Meets Dark
Vision
Examining the evidence for rare fauna - especially carnivorous marsupials - the Tasmanian tiger (thylacine), mainland Tasmanian devils and mainland Eastern quolls, but also unusual birds and other fauna.
Research - into the history of thylacines, devils and eastern quolls, building a library of Australian animal tracks, sharing wildlife photography and more
Expeditions - in search of the Tasmanian tiger and other rare fauna.
Recent news
Adamsfield thylacines - in 1990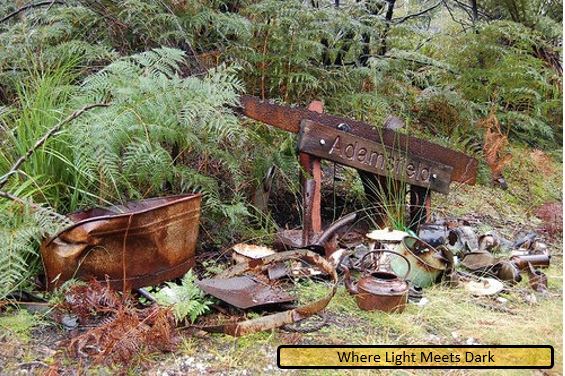 You read that right - thylacines (plural). The story is complex and the evidence is difficult to interpret but there is a good case to be made for the Tasmanian tiger persisting to at least 1990 near Adamsfield, Tasmania.
8 Jan 2018
Camera trap footage of Tasmanian tiger taxidermy using infrared light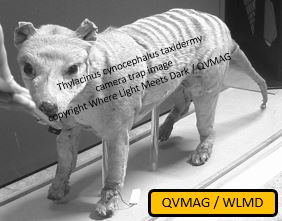 To date, no definitive camera trap imagery has ever been published that undeniably shows a thylacine. With the assistance of QVMAG, this study illustrates the appearance of thylacine stripes using the infrared flash photography of a camera trap and discusses factors affecting stripe visibility.
2 Jan 2018
Herald Sun thylacine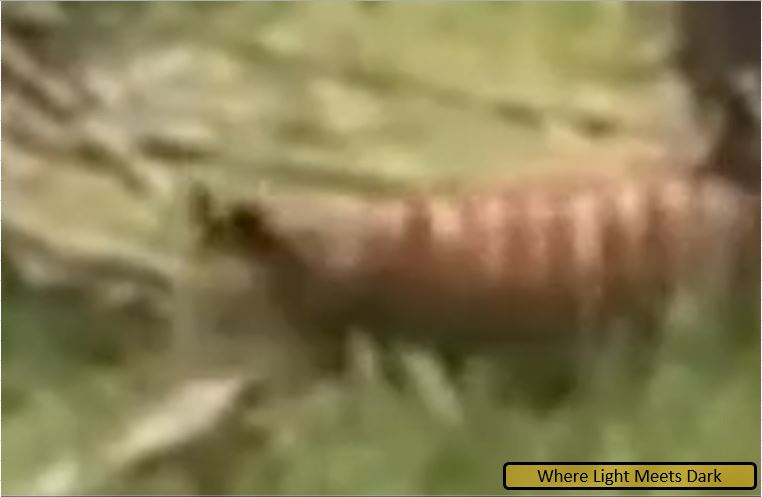 Earlier this month the Herald Sun in Australia published an article regarding thylacine genetics. This included a mysterious video clip at top simply offered as possible evidence of the thylacine, without any further explanation or credit.
26 Dec 2017
The WLMD is has moved from the .com address to .com.au
This is a labour of love, so the migration will go slowly.
Start browsing right right where you are. This new site will link to the old site for anything I haven't moved across yet.
The new engine running WLMD is much easier to use and publishing articles is much faster. Watch this space for a continually growing library of resources and information relating to Examining the Evidence for Rare Fauna - especially Tasmanian tigers.
Also watch the Where Light Meets Dark Facebook Page for news alerts, updates and discussions..