Do you have news to share? Send news to WLMD
Tasmanian tiger hair - scanning electron micrographs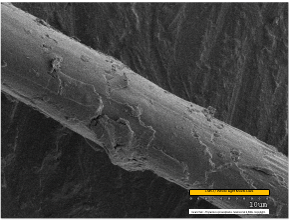 CSIRO has delivered a new set of images - scanning electron micrographs using Tasmanian tiger hair coated in metal alloy. Click through to see thylacine hair samples in unprecedented detail.
21 Jul 2017
Doyle thylacine

In 1973, Liz and Gary Doyle filmed an animal in South Australia. Four articles written over several years (the first over 10 years ago) have been migrated and refreshed from the old WLMD website to here.
20 Jul 2017
Nick Mooney - Q & A
Earlier this year, wildlife biologist and thylacine-report investigator Nick Mooney, responded to a series of questions asked within the Thylacine Open Debate and Discussion page on Facebook.
19 Jul 2017